Using Zapper.fi with Enkrypt
Use the multichain wallet Enkrypt to connect to and explore the onchain activity feed Zapper.fi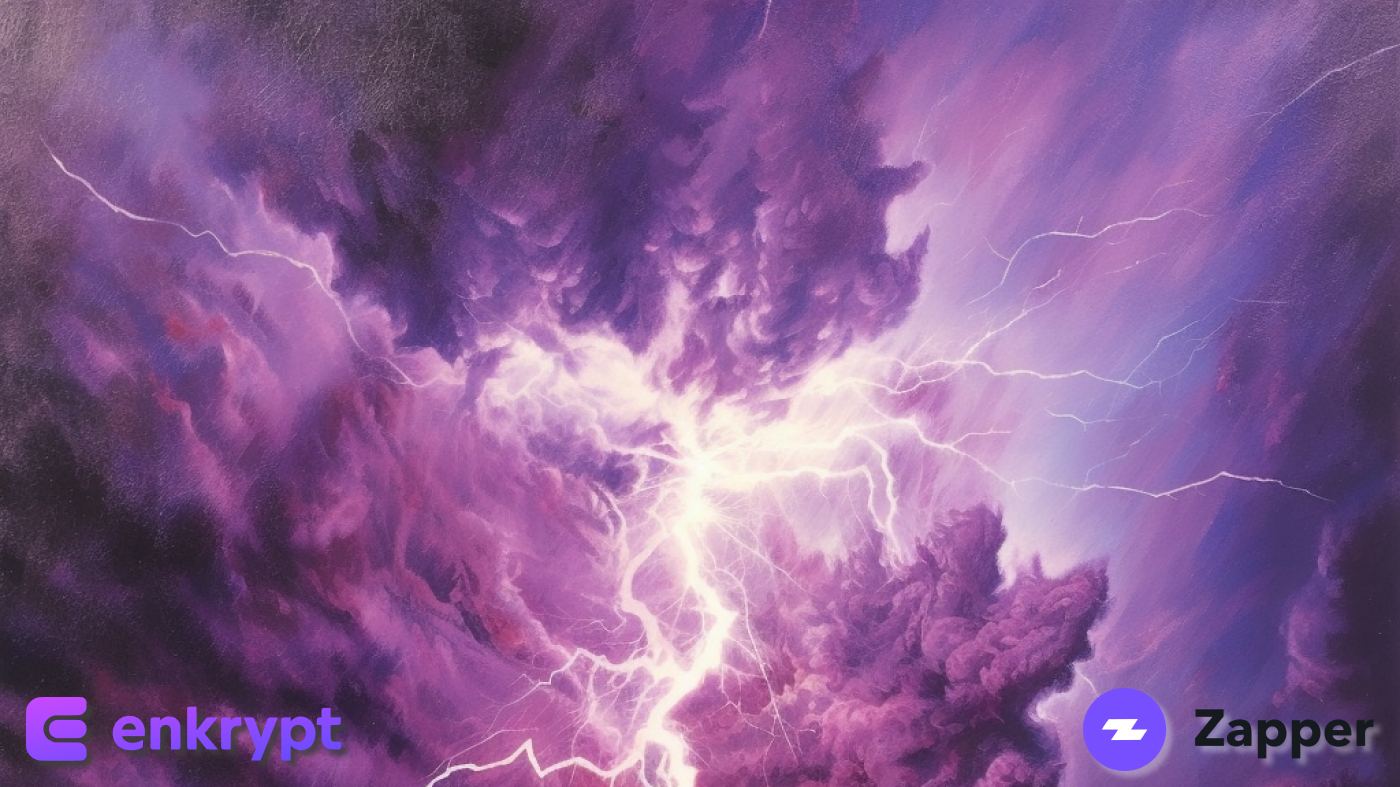 Enkrypt is a multichain, non-custodial, and open-source web3 browser wallet built by the team behind MEW (MyEtherWallet). With Enkrypt, users and developers can generate accounts, manage tokens and NFTs, and interact with DApps on Substrate and EVM chains. Follow the instructions in this guide for help browsing zapper.fi with Enkrypt!
First things first - you'll need a crypto wallet, like Enkrypt. For help installing and setting up Enkrypt, click here.
---
Interacting with Zapper.fi
Head to Zapper.fi. Your wallet should automatically connect. If not, click on "Connect Wallet" on the top right corner of the page.
The following will pop-up. Click on "Enkrypt".
Enkrypt will ask you to confirm that you'd like to connect. Click on "Connect".
You're in! Your profile will look similar to the example below. On this page you can see a quick overview of a specific wallet address.
Click on the "Portfolio" tab to see more details pertaining to your crypto portfolio. This page will show you exactly what assets your connected wallet holds, and how much of each. You can use the filters on the left hand side to narrow your search down and find specific tokens.
By clicking on the "NFTs" tab, the following page will appear. The wallet's NFTs will display here, with the most recently minted/purchased one being first. You can use the search bar above the NFTs, or the list on the left, to filter by collection.
The "Activity" tab will show you activity in your wallet going back years. You can also filter by network to see where you've spent the most time and money.
Zapper.fi will automatically add in all networks it can detect. Note that there are some networks that are integrated into Enkrypt, that are not yet integrated into Zapper.fi. If you have a transaction history using Enkrypt on a relatively newer chain, like Canto for example, Zapper.fi won't show it here.
Reach out to their team to request new chains you'd like to see supported!
Click on "More". The following will drop-down.
Click on "Wallet" to add other wallets to your watch-only list.
"Apps" will display your DApp history. Which DApps you've connected to recently along with transaction history per DApp.
Lastly, by clicking on "Lists" you can create bundles of accounts to follow on your feed. When you're done adding everyone you want, click on "Save".
Each list of addresses will appear like so:
By clicking on any list group, you'll be able to see what the wallets are up to via a live feed. Think facebook or twitter, but for wallet activity.
On the left side of the screen is a list of links. Click on "NFTs" to explore NFTs on Ethereum.
Click on "DeFi" to see the most popular DApps currently on Ethereum.
Click "DAOs" to see Ethereums most active and lively DAOs.
By clicking on "Home", you'll be able to see a live social feed. You can choose to see activity from people you're following, popular wallets, or even from custom lists that you previously made!
To the right you'll see a list. These represent topic filters. If you only want to see Swaps, or ENS Registrations for example, you can do so using these topics. Clicking on one will filter out the rest. On-chain sleuthing has never been so easy!
---
Join our Discord community 🌐 |  Follow us on Twitter 🐦 |  Check out our blog 📰
---