Using Rango Exchange with Enkrypt
Navigate Rango Exchange with our multichain wallet Enkrypt!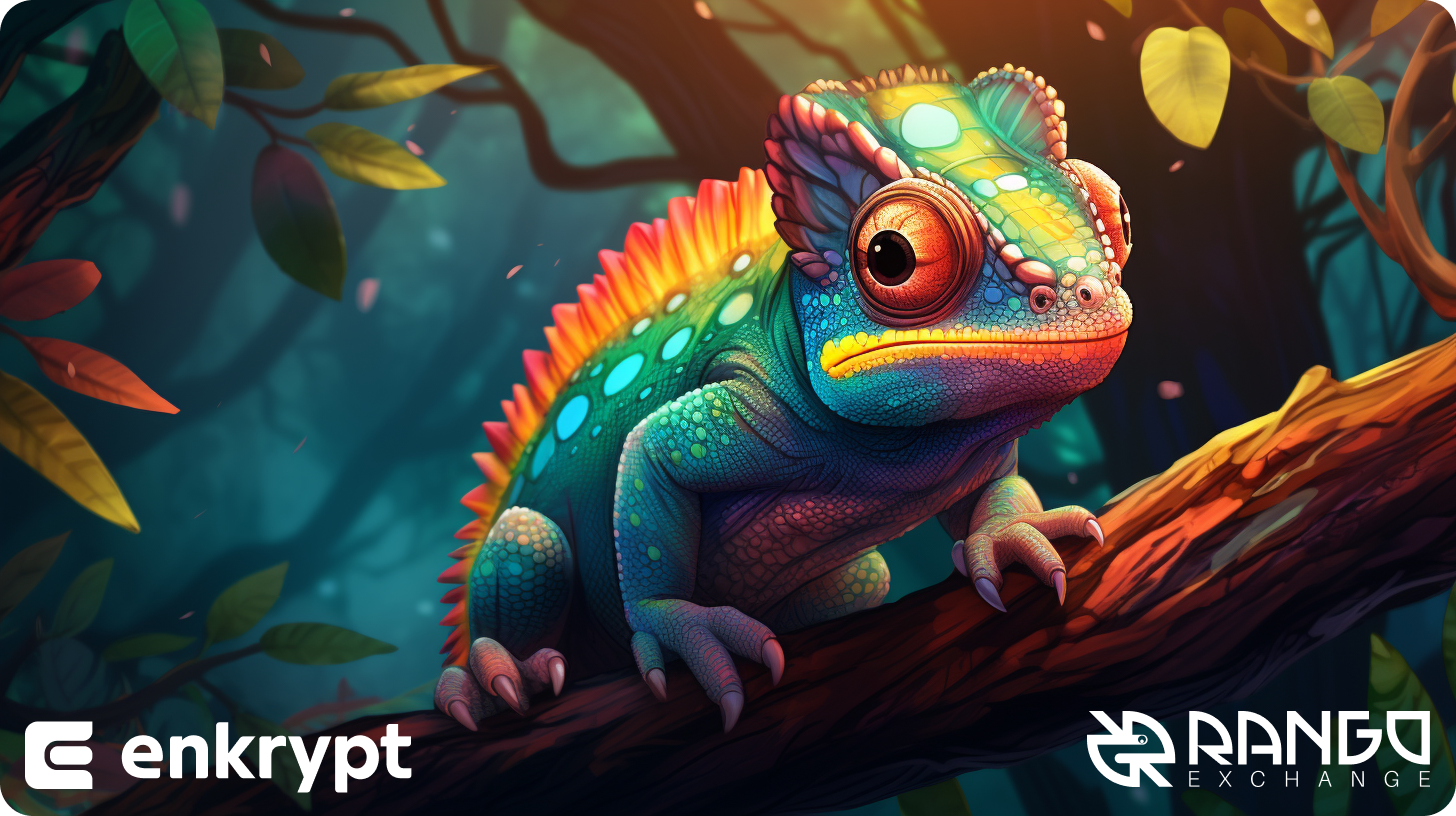 The current state of crypto includes hundreds of blockchains which are connected with dozens of bridges, and thousands of DEXs and DeFi protocols on these chains. Rango Exchange offers the building blocks for cross-chain and on-chain swaps.
Rango is a new layer on top of Bridges and DEXs, aggregating them to enable seamless on-chain and cross-chain swaps, finding the most efficient, safe, cheap and fast route for swapping from any token on any blockchain to any other token on any blockchain.
As of today, Rango Exchange is one of our natively integrated swap providers. With Enkrypt, users can utilize Rango Swaps across more than 50 different blockchains - all while staying in a single, self-custodial wallet! Need help navigating Rango? Follow the guide below!
To begin, you'll need a multichain wallet, like Enkrypt! For help downloading and setting up Enkrypt, click here.
Head to Rango Exchange. Click on "Connect Wallet".
Click on Enkrypt.
Once you're connected, select what network you're trading to and from by clicking on network drop-down menu. Enkrypt will automatically change networks.
After selecting your origin and destination network, enter in how much you'd like to swap. You can choose what token you want to swap as well!
Click on "Swap" when you're ready.

*Depending on which chains you're operating on, your funds may be sent to a bridge within the swap. Bridging from chain to chain is always a security risk. Please continue at your own discretion, and do your own research before bridging assets from one chain to another. *
You'll be asked to confirm your transaction. You can also choose an address to send funds to if you don't want to just swap into the same wallet address.
Clicking on "Help" will automatically invite you to the official Rango Discord server.
By clicking on "Campaigns", you can see what airdrop campaigns and trading competitions are currently live. Use this page to farm the highly anticipated Rango airdrop!
Clicking on your wallet on the top right of the page will display some wallet stats including balances per chain!
Finally, let's check out the "Affiliate" section!
Here you can invite your friends to use Rango and earn rewards for doing so!
Click on "Invite Friends" in order to begin the referral process. You'll be asked to choose a wallet for referral rewards and receive a referral link to share.
When someone registers via your referral link, you'll receive 50% of their swap fees directly into your wallet every time they swap using Rango!
---
Join our Discord community 🌐 | Follow us on Twitter 🐦 | Check out our blog 📰
---