Claim $ARB airdrop on Arbitrum with Enkrypt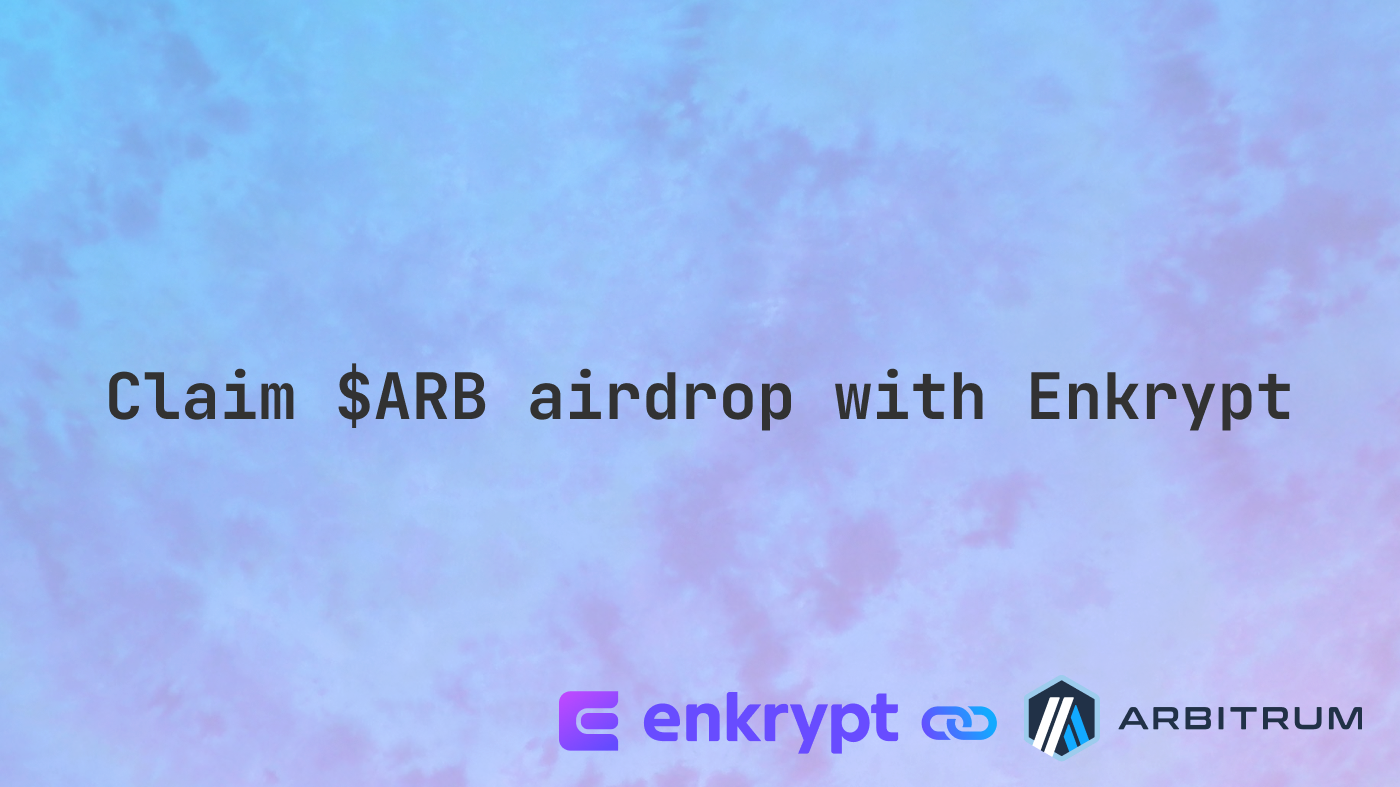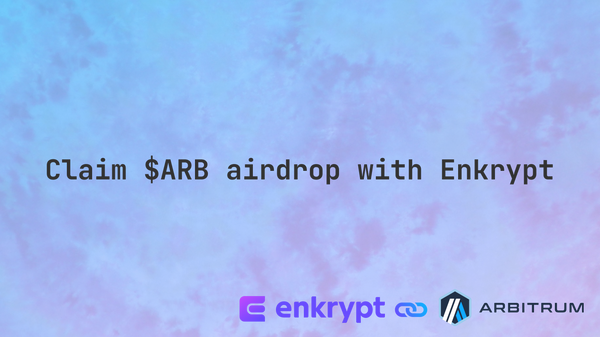 ---
Enkrypt is a multichain, non-custodial, and open-source web3 browser wallet built by the team behind MEW (MyEtherWallet). With Enkrypt, users and developers can generate accounts, manage tokens and NFTs, and interact with DApps on Polkadot, as well as EVM chains.
Follow the instructions in this guide for help importing your wallet into Enkrypt and claiming your $ARB airdrop on Arbitrum!
---
Install Enkrypt
You'll first need to install the extension to begin. Visit Enkrypt.com to find the download link that corresponds with your browser. Click download in the top right corner.
You'll be redirected to the download page shown below. Note that every browser's download page will look slightly different from each other.
Add the extension to your browser. After downloading and installing Enkrypt you're ready to go.
---
Restore Wallet
When first opening up the extension, you'll be met with a window containing a quick description of Enkrypt. You can create a new wallet or restore an existing wallet. If you're expecting the Arbitrum $ARB airdrop, you already have a crypto wallet. In order to import an existing wallet into Enkrypt, follow the steps below.
Click on "Restore existing wallet".
Next, click "Use recovery phrase".
Enter your 12-24 word recovery phrase and click "Next".
After entering your recovery phrase, your wallet is ready! Make sure to pin Enkrypt to your extension bar for quick access!
Once you've got your wallet setup, you'll be greeted with the pop-up shown below. Enter your password to proceed. Alternatively, if you've forgotten your password, click the link at the bottom entitled "I forgot my password" to begin the password recovery process. Remember, Enkrypt can't recover the password for you – you will need your recovery phrase to reset password.
---
Connect Enkrypt to Arbitrum
Once you have Enkrypt installed and have created or restored your wallet, connect to Arbitrum by clicking on the "Manage networks" button on the bottom left of your Enkrypt wallet.
---
After clicking on "Manage networks" the following window will appear. Click on the icon shown below.
---
A dropdown tab will appear. Click on "Custom network".

---
Clicking on "Custom network" will bring you to the pop-up window shown below. Enter the Arbitrum RPC settings in the corresponding text boxes.
Network Name: Arbitrum One
RPC URL: https://arb1.arbitrum.io/rpc
Chain ID: 42161
Currency Symbol: ETH
Block Explorer URL: https://arbiscan.io
---
After entering the network's details, the "Add network" button will change its color and become clickable. Click on "Add network" to proceed.
---
After adding the custom network to Enkrypt, it will appear at the bottom of your networks list to the left.
Head to https://arbitrum.foundation/. The following will pop-up, asking you to connect.
After connecting, check your eligibility by pressing on the bright blue button!
If you're eligible for a claim, your page will look similar to the one below.
Congrats! When claiming goes live, head to https://arbitrum.foundation/ to claim your $ARB airdrop using Enkrypt!
---
Join our Discord community 🌐 |  Follow us on Twitter 🐦 |  Check out our blog 📰
---